About the tour operator City Tours Austria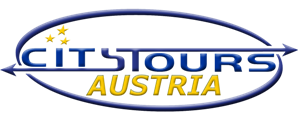 The website www.citytours-austria.com is operated by the "City Tours GmbH", the founding entity of tour operator City Tours. On this page you can find all important information about City Tours Austria:
Legal notice of City Tours Austria
Company name: City Tours GmbH
Headquarters: Rosaliagasse 19/6, A-1120 Vienna
Corporate capital: 35.000,00 EUR
Shareholders: Alexander Ehrlich (77,5%), Katarina Bachner (22,5%)
Executive director: Alexander Ehrlich
Authorized signatory: Katarina Bachner
Phone: +43 1 966 02 61 (Vienna)
Fax: +43 1 253 30 33 / 7792
Email:
Austrian tax number: 318/5926
VAT: ATU66115401
Company registration number: 355042x at the Vienna Court of Commerce
Member of: Vienna Chamber of Commerce, travel agencies division
Business licence: travel agency, qualifying examination passed in Austria
Competent trade authority: Magistratisches Bezirksamt für den 12. Bezirk, Schönbrunner Straße 259, A-1120 Vienna
Applicable professional law: Austrian Trade Act (Gewerbeordnung 1994)
The team of tour operator City Tours Austria is looking forward to your questions about our company and about our tourism service in Austria. You can reach us anytime by mail at .